"Dana, very nice job on your new paper and a crossword puzzle too!  I believe this is going to grow and be a huge success and it is a wonderful service to Cloverdale.  It takes a lot of time, effort, dedication and a solid team to put out a paper every month.  Congratulation to you and your team!"
I'm a fan,
Paula
Cloverdale Connect Published monthly, 6000 – direct mail distribution  and at participating merchants
Editor, Publisher, Advertising: Dana Johnson
707.322.3403
info@cloverdaleconnect.com
adsales@cloverdaleconnect.com
Graphic Designer, Comptroller: Vickie Norris
production@cloverdaleconnect.com
billing@cloverdaleconnect.com
Since July 2020, Cloverdale Connect Direct has been mailed each month throughout the greater Cloverdale area and available at the following businesses:
Plank Coffee, Dahlia & Sage Community Market, The UPS Store, the Cloverdale Chamber of Commerce, Pick's Drive In, 7-11 Convenience Store and the World Mark Resort in Windsor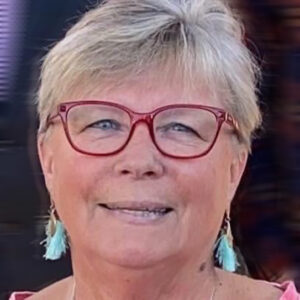 Dana Johnson, Editor, Publisher, Advertising
With over 30 years of experience in advertising, marketing and publishing, Dana Johnson has helped countless businesses successfully maximize their marketing to increase their revenue and exposure.
Experienced with radio, broadcast television, cable television, print, digital and outdoor media, Dana brings this experience forward as publisher and editor of Cloverdale Connect.
A Sonoma County California resident for decades and well known in the advertising and marketing field throughout the North Bay, Dana has created Cloverdale Connect to fill a void in the marketplace and deliver a paper which she believes in, knowing it will deliver positive results to advertisers while connecting the Cloverdale community.
In addition to her career in marketing, Dana is active with many Sonoma County non-profits and currently serves as the President of the Board of the Cloverdale Senior Multipurpose Center, serves on the Board of Directors of Westminster Woods Camp and Conference Center, is founder of the WPC Food Pantry in Windsor and volunteers to provide free food and free clothing to anyone in the community in need.  Dana also owns Cloverdale Cottage Gardens, a handcrafted soap company which donates 100% of gross receipts to local non-profits. Dana lives in Cloverdale with her life partner Raymond Pesce, their two cats, one very small dog, one canary and 5 zebra finches.
.
Since 1993 Vickie Norris has focused on creating business and corporate marketing plans, materials and websites for consumer products companies, retailers, and entrepreneurs. In the last few years Norris started four profitable businesses and sold one of them. Other work experience includes bookkeeping and management positions in accounts receivable and credit. Previously, she owned and operated a construction business. An artist since childhood, she loves making things look beautiful.
Raised on a dairy farm, she was driving a tractor at age six and bucking hay by eight years old. She brings those strong work ethics and can-do attitude to the needs of her clients which often results in repeat business and referrals. Clients value her strong communication skills, ability to quickly assess their needs, and her steadfast attention to implementation. She started painting at a young age, studying design throughout her career. She has a keen interest in interior design and architecture that is carried through and reflected in her graphic style.
Vickie is a founding member and past vice-president of American Business Women's Association of Sonoma County. For 10 years she served on the board of directors for the Windsor Chamber of Commerce and was president in 2005. She joined the Healdsburg Chamber of Commerce board in 2000 and served 9 years. And sat on the Geyserville Chamber of Commerce board of directors nine years, is a Past President.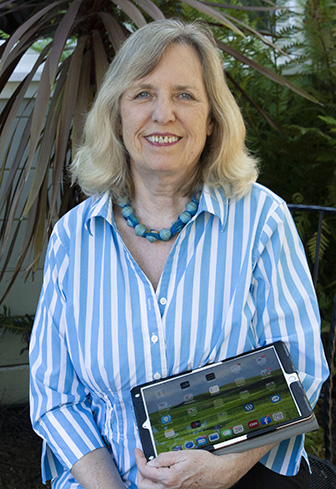 Vickie Norris, Graphic Designer, Comptroller